We would like to welcome the AACSB Peer Review Team to the College of Business Administration. The College gained immeasurable experience since its initial accreditation in 2016 and its stakeholders are dedicated to the advancement of business education and practice in Bahrain.
The College is the largest business college in the country and in the region with +6000 students. We are proud of our academic programs, which we believe are solid but modern, strong but respected, rigorous but practical, thorough and useful. We are constantly striving to uphold our reputation of academic excellence in teaching, research, and community service.
Our aim is to prepare and inspire tomorrow's managers and to provide excellence and innovation in education, research that have an impact on Bahrain and the region.
College Structure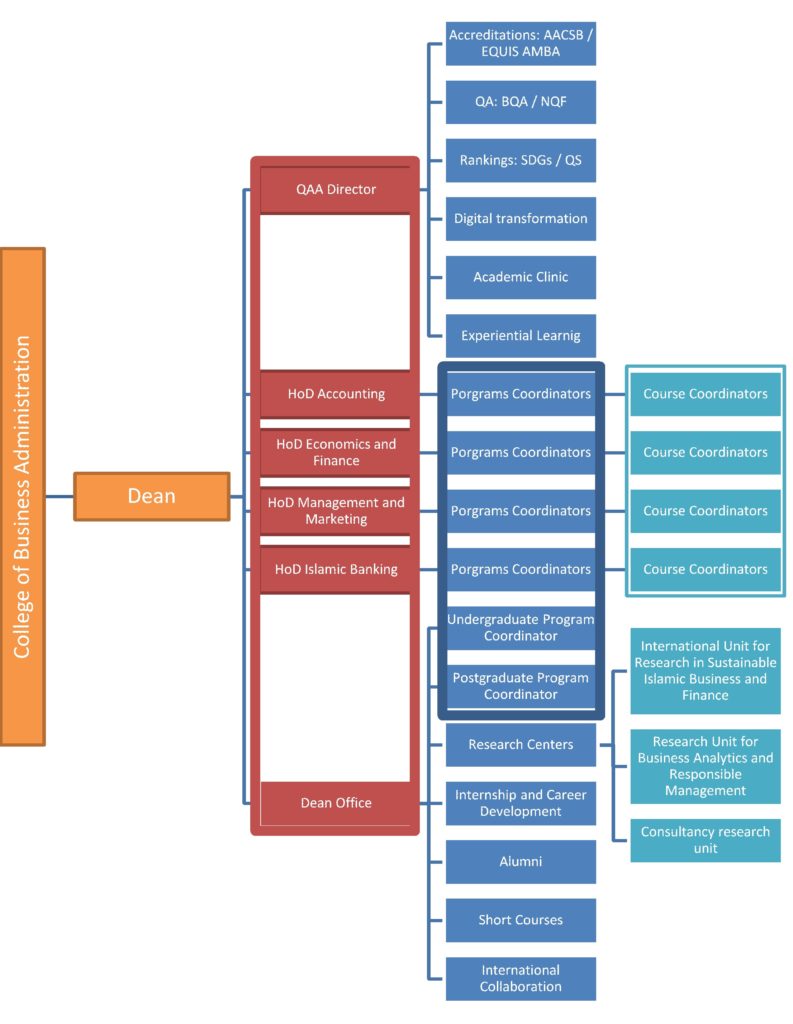 To enhance leadership capacity and speed up the curriculum innovation process, the College adopted a new structure that is based on concentric circles to support the pyramid structure. The new structure was formed by three concentric circles.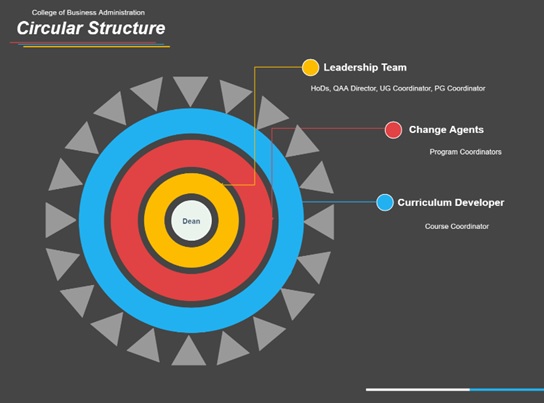 The core circle consists of the leadership team who is responsible for the strategy, arranging the actions of those in the second circle. The second circle includes 15 program coordinators, and the third circle includes the course coordinators. Within this circle, there are triangles where each triangle corresponds to a course that may include several full-time and part-time faculty with a single coordinator. This model increased the flow of learning and the speed of transformation in the College.